JFC supply a range of underground rainwater harvesting tanks suitable for potable and non-potable use.
If using the harvested water for dishwashers or washing machines a Micron Filter is also required. A UV Sterilizer is also necessary if using the water for hand basins or sinks. Drinkable water sources should be fed direct from the mains (kitchen tap etc.)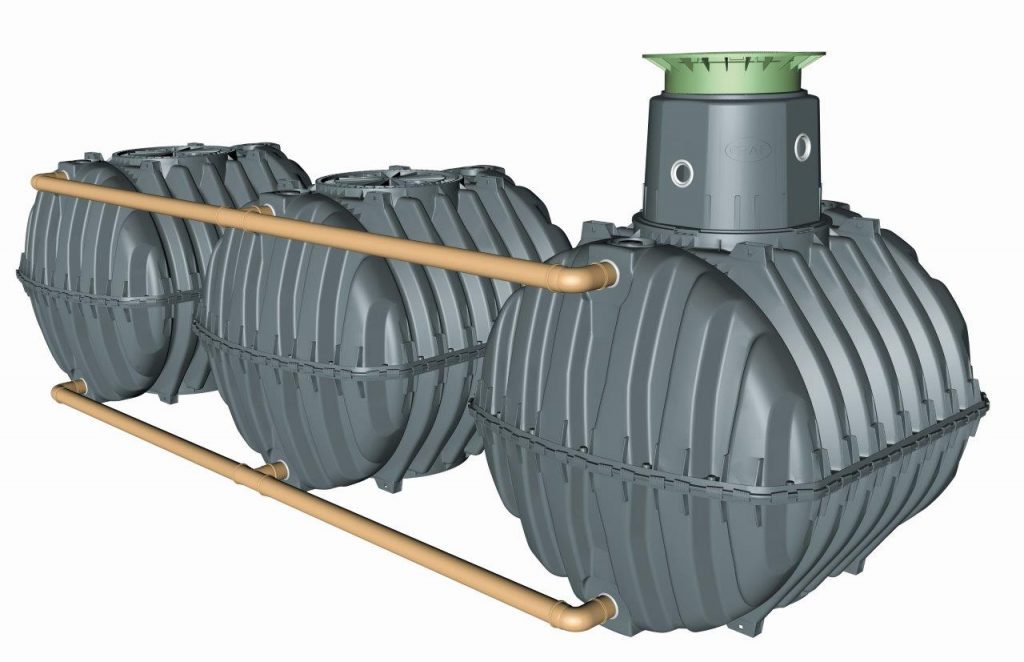 Features & Benefits:
Reduced water charges : tank acts a reserve during periods of water shortages
Tank installation: Unlike other tanks which require concrete back-fill, JFC underground tanks can be back-filled with pea-gravel minimising the cost of installation
Installation in tight spaces: If space is tight or restricted the tank(s) can be assembled on-site (assembly instructions provided)
Water yield: The basket filters supplied with this system provide a 100% water yield (i.e. all of the water that flows via the downpipes into the tank will be harvested)
Automatic Mains-back-up systems ensure a continuous supply of water, even in the event of a power-cut.
A Pressure Vessel ensures that the pump is not activated every time someone flushes a toilet or uses a small amount of water from an outdoor tap for example. This helps to prolong the life of the pump.
Platin Tank System
This tank system is ideal for shallow excavations or areas where access is tight or restricted. It features a minimum installation depth which translates into a short installation time and low installation costs.   The professional, integrated filter technology is housed directly below the tank cover in the generously sized tank dome. A low maintenance solution with high water yield, it can be easily removed without any tools for inspection purposes. This tank package includes an in-built leaf filter and pump.
| Product Code | Description | Capacity (L) | Weight (lb) | Dimensions (") |
| --- | --- | --- | --- | --- |
| 390000 | 1500L Platin Tank | 1500 | 175 | 83 x 49 x 28 |
| 390001 | 3000L Platin Tank | 3000 | 375 | 96 x 83 x 29 |
| 390002 | 5000L Platin Tank | 5000 | 530 | 114 x 91 x 37 |
| 390005 | 7500L Platin Tank | 7500 | 795 | 142 x 89 x 49 |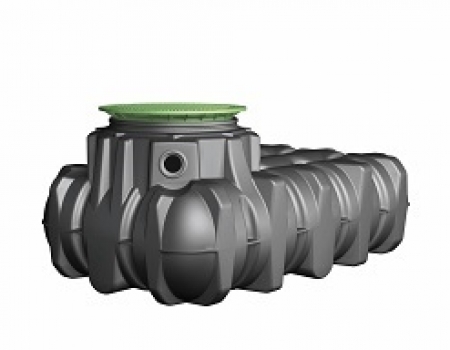 Advantages of Platin Rainwater Harvesting Tank
Minimum installation depth means a short installation time and low installation costs
Integrated tank filter packages
Can be driven over by cars when combined with a cast telescope
Extremely stable design – groundwater stable up to tank shoulder
15 year warranty
Low weight – making it easy to transport
Modular Design – can be extended in any way