Waste grease (fat/oil) build-up causes major problems in drainage systems for domestic dwelling houses and commercial organisations with catering facilities.
A simple solution  is to install a JFC Domestic Grease Trap (for use in domestic house applications) or a JFC Grease Separator suitable for larger facilities such as Hotels, Restaurants, Canteens, Supermarket Deli's, Fast Food premises etc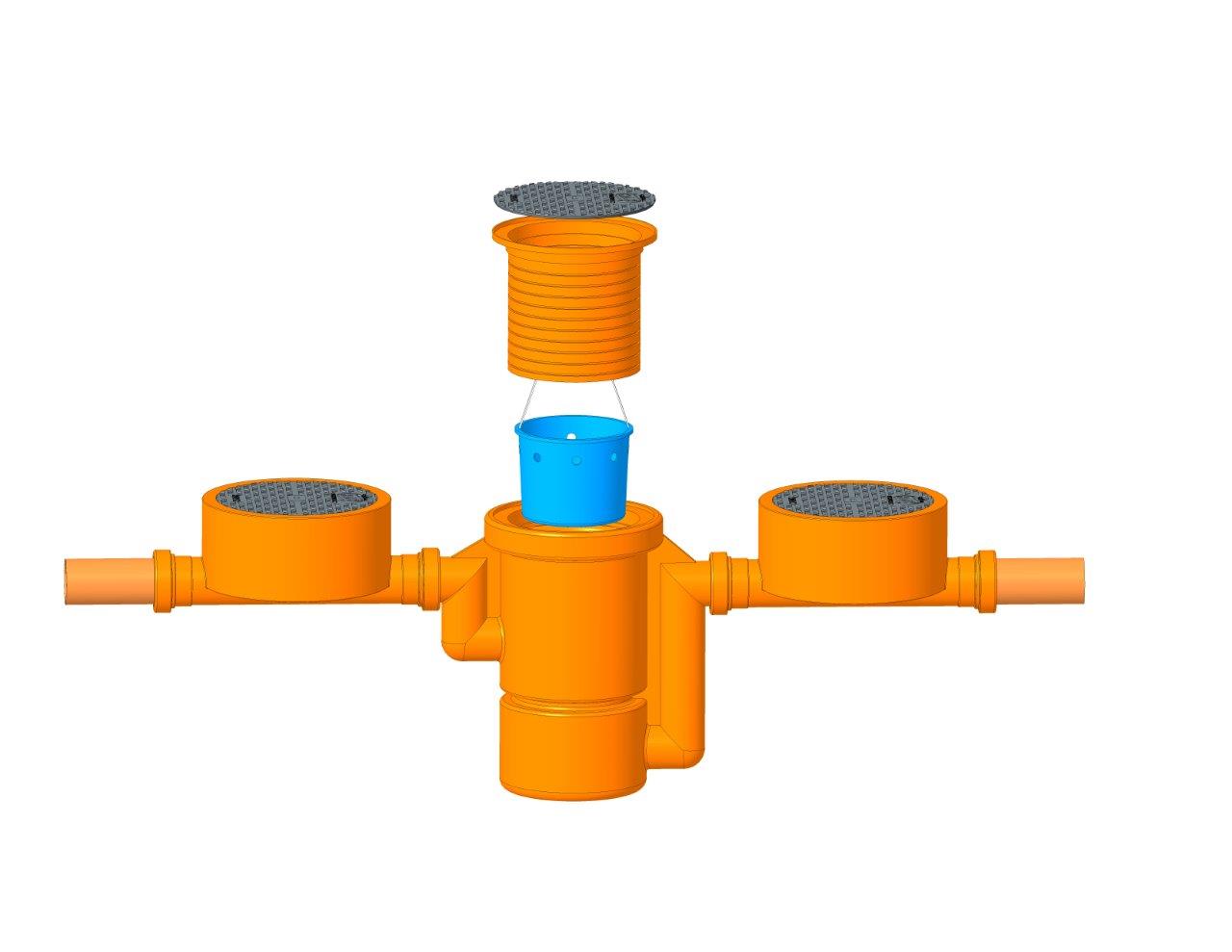 Operation:
The domestic grease trap minimes pipe blockages by reducing the amount of grease (and other fat/oil based substances) entering the drainage system. This innovative product operates on the principal of gravity separation. Waste water enters the trap from sourse (eg a kitchen sink). Oil/fat naturally rise to the surface of the water and is captured as a semi-solid layer. Heavier waste solids sink and get deposited in a filter bucket at the bottom.
The intermediate "clean" water layer is washed through the filter bucket and continues along the drainage system via the suitably positioned outlet pipe. To ensure proper maintenance the system should be inspected on a regular basis. For best practice the filter basket should be emptied once a month (subject to usage).
The filter bucket has a sufficiently long handle to prevent the user coming in contact with the waste when emptying.  The JFC domestic grease trap is easy to install (Instructions provided) and suitable for new and existing waste water systems with 110mm piping.
Sizes:
| Product Code | Description | Dimensions (mm) | Material |
| --- | --- | --- | --- |
| GT01 | Domestic Grease Trap (40L) & bucket | 765 x 425 x 665 | Polyethylene |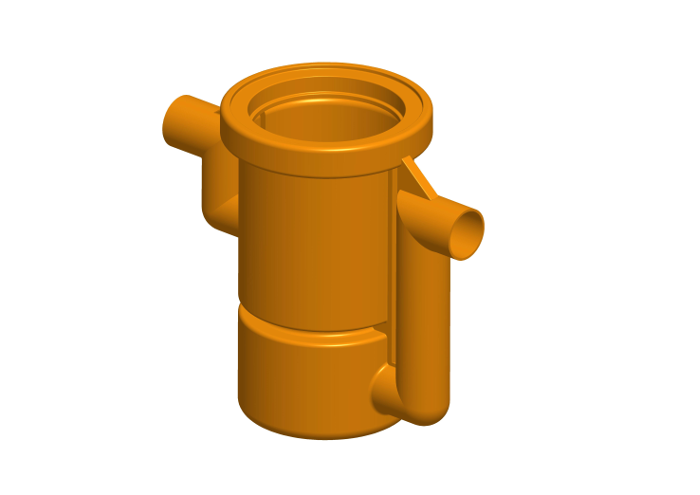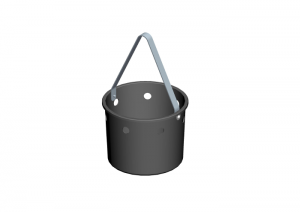 Accessories:
Product Code
Description
Dimensions (mm)
Material
GT01-R
Grease Trap Riser
Ø 400 x 300 (h)
Polyethylene
GT01-L
Cast Iron Cover
Ø 380 x 10 (h)
Cast Iron
GT01-B
Replacement Bucket
Ø 290 x 240 (h)
Ø 290 x 500 (h) handle up
Polyethylene