The HydroChamber is an arched chamber attenuation system designed specifically for building underground storage tanks for stormwater runoff in attenuation and soak away applications.
Its superior design makes it suitable for building storage tanks under HGV trafficked and car park areas as well as non-trafficked areas (e.g. green amenity areas). JFC HydroChambers have many advantages over other similar products including BBA/WRc certification for HGV loading, superior structural strength, silt management, maintenance and inspection capabilities and cost effectiveness.
The HydroChambers are manufactured from high density polyethylene plastic and are backfilled with 35/50mm clean washed crushed stone. The corrugated arch shape of the HydroChamber provides excellent structural strength as shown in independently witnessed field tests where the chambers were exposed to loads 3.5 times greater than that expected in service.
Additional Information
Downloads
HydroChamber Brochure
HydroChamber Installation Video
HydroChamber Excel Sizing Calculator
HydroChamber AutoCad

HydroChambers can be used in three different types of Stormwater management systems:
Infiltration / Soak-away System
Permeable Attenuation System
Impermeable Attenuation System
A site audit will determine the most suitable system.
Features & Benefits
WRc Approval                                Design and Installation Manuals provided
BBA Certification                          Sizing Calculator
Superior Structural Integrity      AutoCAD Drawings
Visual and Camera Inspection    Full Technical Assistance
Silt/Grit Management System    Installation Service
Stackable for storage on site
HydroChamber 800 Specification
Overall Dimensions (mm): 2325 x 1265 x 800
Installed Dimensions (mm): 2175 x 1265 x 800
Nominal Storage* (m³): 2.1 – 2.8 / Chamber
Lateral Flow: 114 Holes x Ø20mm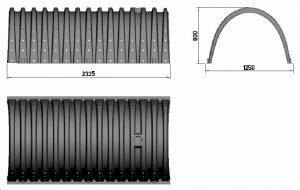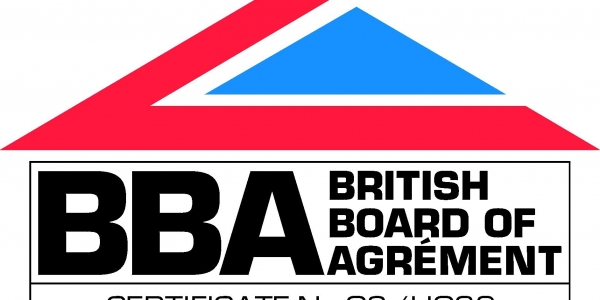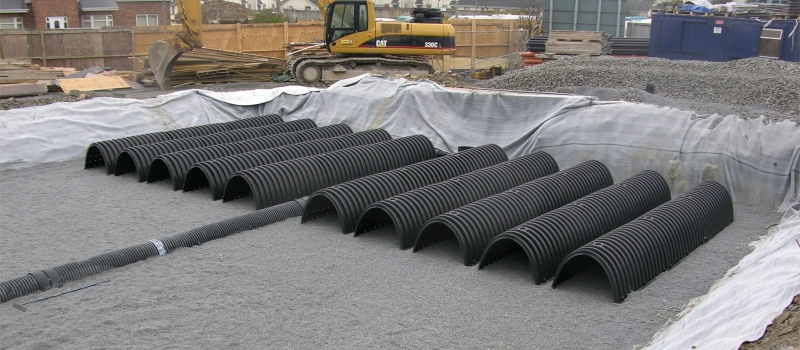 *System storage is dependent on foundation depth, distribution pipe diameter and the overall system size.
See HydroChamber calculator for more details.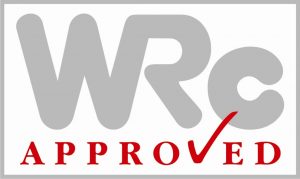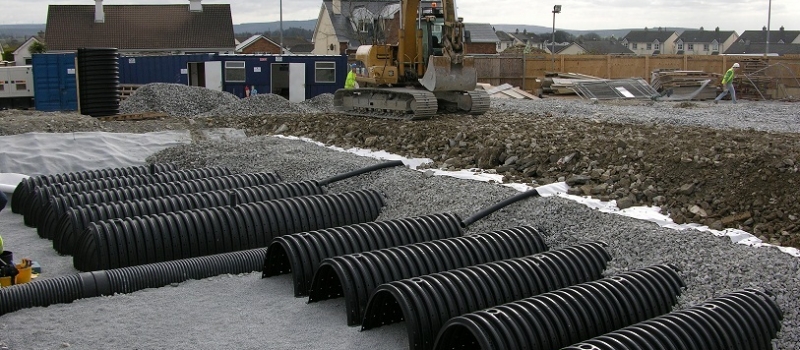 Inspection & Maintenance
The HydroChamber is a unique attenuation system that minimises the entrance of grit / silt due to the two upstream catch-pit manholes.  Standard drain cleaning and inspection equipment allows maintenance and inspection to be conducted on the main distribution pipe.  Chamber rows can be camera inspected as required.
Make JFC your Stormwater Management Consultant and Provider
Inspection & Maintenance
Customised Stormwater management solutions in accordance with local authority legislation
Tank Sizing and calculations
Detailed report (for planning permission)
On site consultation
Supply and Installation Services
JFC offer a number of options when supplying and installing a Stormwater management system
Supply and install
Supply and supervise
Supply only
All JFC Stormwater management solutions include full excavation drawings
JFC also offer a number of services to enhance the supply and installation of the Stormwater management system.
These include:
Full Design Service
Stormwater Management Reports
Excavation Drawings
AutoCAD Drawings
Excel Calculators
Design Manuals
Installation Manuals
WRc / BBA Certification
Technical Presentations
Local Authority Support
*System storage is dependent on foundation depth, distribution pipe diameter and the overall system size.  See HydroChamber calculator for more details.